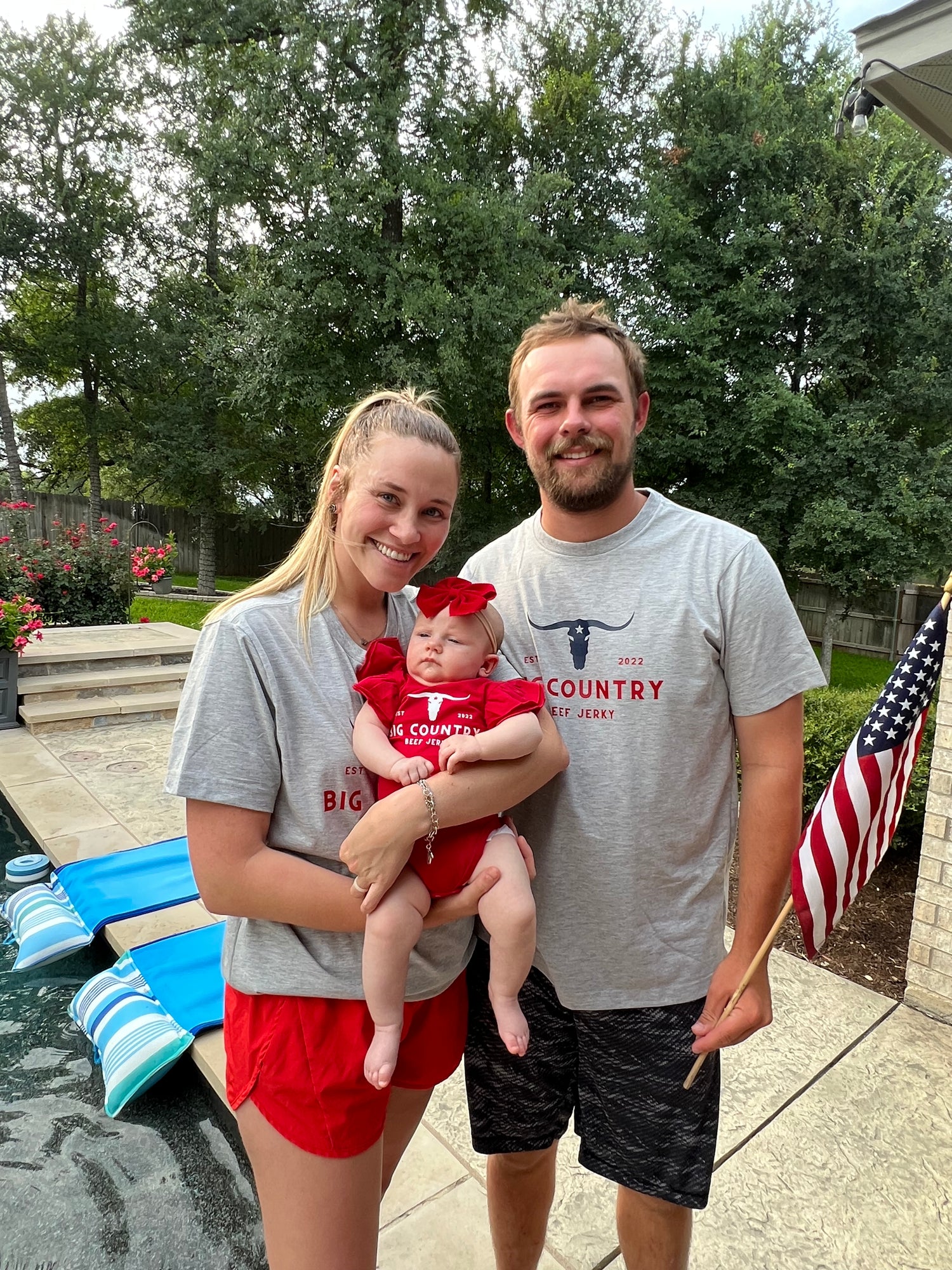 Big Country Beef Jerky was established in 2022 in the heart of the Big Country, Abilene, Texas.

Throughout our athletic careers at the University of Iowa, Baylor and Abilene Christian University, we were always searching for a healthy snack that had high quality ingredients, tasted great, and was packed with protein. After a lot of searching, we decided to take matters into our own hands and Big Country Beef Jerky was born. We hope you love Big Country as much as we do!
-Peyton and Sidney Mansell
(ACU Football 2022 & Baylor Softball 2021)
Contact us
"It's the best jerky I have had...I'm addicted"

"Jerky just arrived. So good the kids were begging for more. I need 4 more pounds. The teriyaki is spot on!"

"Just got a bag of your original in this month's Jerky Gent subscription. O Boy, I think this one is the best one yet!"

"I have never had jerky that continued to have flavor with each bite like BC does!"